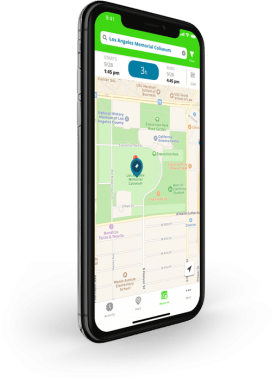 We are located in one of the most unique historic buildings in Doylestown, PA.  Dermagrafix is on the ground floor (although there are 5 steps to enter our building), our main entrance is at 10 E. Court Street.  We are in the center of Doylestown at the intersection of Court and Main Streets on a two-way street accessible to public transportation and ride services such as Uber and Lyft.
Please make sure you allow ample time for parking.  As we are in the center of Doylestown, all of our parking is on side streets or in the parking garage (Broad & Union Streets).  Parking is $1.50/hour and is enforced hourly.  Please download the Parkmobile app prior to your visit, as this is the simpler way to pay for parking using your smartphone. 
Conveniently located and accessible to the tri-state area:
Near the Courthouse on Broad Street and a less than 5 minute short walk to downtown. Parking is $1/hr and enforced hourly. Entrance on Broad Street. Additional entrances on Union and Doyle Streets.
Free shuttle service provided by the Doylestown Dart will drop off at the main entrance of the Doylestown Court house (located across the street near Dermagrafix). Pick up and drop off is located at the Bucks County Parking Garage. Patrons should wait for pick up where the Doylestown Dart sign is located. The shuttle service is available Monday through Friday at: 9:16 am, 10:45 am, 12:00 pm, 2:15 pm, 3:44 pm, 4:59 pm.
Return service runs at 9:17 am, 10:46 am, 12:01 pm, 2:16 pm, 3:45 pm, 5:00 pm.
One block from W. State and Main Street, in the heart of downtown.
Metered by machine – pay and then display the ticket on your dash. $1.00/hr, credit cards, dollars, coins (no change made).
Metered parking offers options for time-based parking. Meters are in effect Monday through Saturday 9:00 am – 5:00 pm.
No charge for Sundays or the following holidays: 
January 1, Martin Luther King Day, July 4, Labor Day, Veterans Day, Thanksgiving Day, the day following Thanksgiving, and Christmas Day.
At 3-hour Meters For appointments, shopping, dining, and the movies.
$1.00/hr.—accepts credit cards, debit cards and and quarters
Please do not park in any tow-away zones such as municipal lots or in the designated Dermagrafix staff lot. These lots are monitored and cars will be ticketed or towed at the owner's expense. Dermagrafix is not responsible for expired parking meters in the event your appointment runs over your allotted time.
Understanding the look and feel of the studio is an important part of the Dermagrafix experience and we hope to give you a glimpse of that with our virtual tour.