Permanent Makeup, Scalp Micropigmentation and Training in Port St. Lucie and surroundings
Welcome to Dermagrafix in Stuart and Port St. Lucie, Florida!
At Dermagrafix, we specialize in providing top-quality permanent makeup and scalp micropigmentation services. We are proud to serve the communities of Stuart and Port St. Lucie, offering our clients the opportunity to enhance their natural beauty and regain their confidence.
Permanent Makeup: Get flawless, long-lasting makeup results with our expert permanent makeup techniques. From eyebrow microblading and eyeliner tattooing to lip blush and full lip color, our skilled technicians will help you achieve the perfect look that lasts.
Scalp Micropigmentation: For those experiencing hair loss or thinning, our scalp micropigmentation treatments provide a non-invasive solution. Our experienced specialists meticulously replicate the appearance of natural hair follicles, giving you the look of a full head of hair or denser-looking hair.
At Dermagrafix, we not only offer exceptional services but also provide comprehensive training for those interested in pursuing a career in permanent makeup and scalp micropigmentation. Our training programs are designed to equip aspiring technicians with the knowledge, skills, and hands-on experience needed to excel in this rapidly growing industry.
Expertise: Our team consists of highly trained and experienced professionals who stay up-to-date with the latest techniques and trends in permanent makeup and scalp micropigmentation. We are committed to delivering outstanding results that exceed our clients' expectations.
Personalized Approach: We understand that every individual is unique, and we take the time to listen to your goals and preferences. Our personalized approach ensures that we create a customized treatment plan tailored to your specific needs.
State-of-the-Art Facilities: We take pride in maintaining a clean and inviting environment for our clients. Our modern facilities are equipped with the latest technology and adhere to strict hygiene standards, ensuring a safe and comfortable experience.
If you have any questions, would like to schedule a consultation, or inquire about our training programs, please don't hesitate to reach out to us. You can contact us by phone at +12674547464 or email us at dermagrafix.info@gmail.com. Our friendly staff will be more than happy to assist you.
At Dermagrafix, we are dedicated to helping you look and feel your best through our permanent makeup, scalp micropigmentation, and training services. Experience the difference with us today!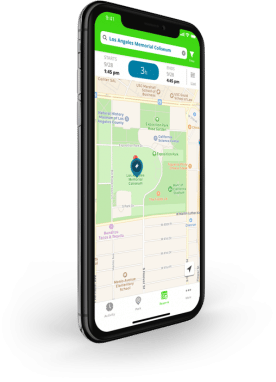 Welcome to our location in Stuart, Florida! We are conveniently situated at 1982 SE Federal Hwy Suite #15, making it easy for visitors to find us. Whether you're a local resident or visiting from out of town, we've provided some helpful information below to assist you in getting here and finding parking.
Driving Directions: If you're arriving by car, you'll find us on SE Federal Hwy, which is also known as U.S. Highway 1. Here are some general driving directions based on your starting point:
From Downtown Stuart:
Head south on SE Federal Hwy/U.S. Highway 1.
Continue straight, and after passing Ocean Blvd, keep an eye out for our location on the right side.
Discover the Dermagrafix Experience