Transform Your Brows with Expert Microblading
enhance your brows with permanent cosmetics
As the world's most popular permanent makeup procedure, microblading has revolutionized eyebrow treatments. At Dermagrafix, we utilize specialized blades to implant pigment in a hair stroke pattern, creating incredibly realistic results. Our skilled microbladers are experts in their craft, making it challenging to distinguish between real brow hairs and microbladed hairs.
While microblading is frequently requested by our customers, we understand that different skin types may yield better results with alternative techniques. It's crucial to work with experienced artists who can determine the most suitable procedure for you. At Dermagrafix, we prioritize your satisfaction and work closely with you to make your dream brows a reality.
Located in Doylestown, Pennsylvania, and Stuart, Florida, Dermagrafix is a renowned microblading clinic and training school. With a wealth of experience and a deep understanding of skin, our team has performed thousands of successful procedures. Whether you're looking for microblading or other variations of this technique, we have the expertise to deliver exceptional results.
Dermagrafix is recognized as one of the very best because we invest heavily in the latest training, and the very best equipment and consumables. We never compromise on the standard of our work, or the quality of your experience, so expect world class service, exceptional results and impeccable post-treatment support.
There are many permanent makeup procedures available at Dermagrafix, however none enhance your look quite like permanent eyebrows can. If your brows are sparse or thin, or simply lack shape and definition, we can help. 
We'd love to meet you. Simply contact our team and we'll arrange a free consultation to discuss your options. Although we prefer to meet all our clients face to face prior to treatment, we can conduct consultations remotely if required. Should you choose to make a booking with Dermagrafix, we'll schedule your treatment sessions at our earliest mutual convenience and provide answers to all your questions prior to the commencement of your sessions.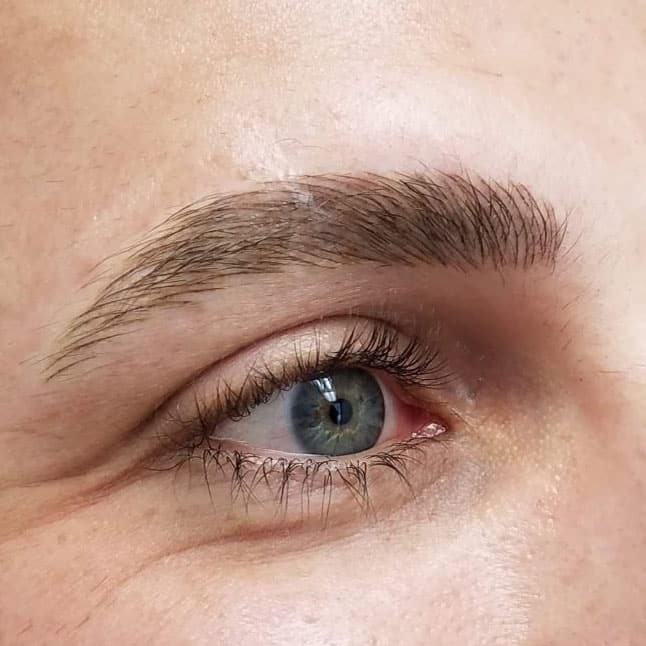 Microblading is suitable for anyone who is wanting a natural, fluffy brow. However, it is not suitable for a person who suffers from oily skin. If you are someone who suffers from oily skin then an alternative technique will need to be considered. 
The treatment is not painful, however, you may feel slightly uncomfortable. We apply a topical numbing cream prior to your treatment to avoid any discomfort and make sure to check on you throughout the procedure. 
What can I expect at my consultation?
At your consultation, we will spend time getting to know you a little bit more. Before your treatment, we would need to be aware of certain medical conditions, so we will require you to fill out a medical questionnaire. If something comes up, we will, of course, address the subject.
We will assess your skin tone, allowing us to choose the best pigment for your skin type. Your personal preference comes into it, but as skilled and experienced PMU artists, we will always give you our professional advice on which will suit you the most.
Next, we will discuss which treatment it is you want. What look you are trying to achieve, etc. So it is essential to consider this before you arrive for your consultation.
Once we have agreed on what best suits your facial shape, we begin the official process. We begin to draw/map out the makeup with a pencil so you can see how the shape looks on your face. Once happy, we will apply a topical numbing cream 20 minutes before we start the treatment.
Do You Offer Financing Or Offer Payment Plans?
Discover the Dermagrafix Experience