enhance your lips with permanent makeup
A very popular permanent makeup procedure, lip tattoos are created using delicate cosmetic micropigmentation techniques to give you the same look you would have wearing lipstick, but without the morning drama.
This treatment offers a range of benefits that our clients really appreciate. Permanent lip tattoos do not rub off or smudge like lipstick does, and do not need to be reapplied throughout the day. We recreate exactly the look you want using permanent cosmetics, so you can enjoy the ease and convenience of never having to do your lip makeup again!
Once healed, you are of course free to wear lipstick if you choose, perhaps for a change or to match an outfit. Just apply in the usual way, and your permanent makeup is unaffected.
This really is a flexible and convenient option that millions of women worldwide have chosen to make their lives easier and to feel their best at all times.
This procedure is also suitable for men and women who would like to hide imperfections in their lips. Scars, vitiligo, even cleft lips can be camouflaged using permanent lip makeup.
Dermagrafix is one of the leading permanent cosmetics treatment centers and academies in the United States. Rest assured that every Dermagrafix artist is impeccably trained to the very highest standard, our equipment and consumables are the latest and best available, and that we follow the strictest hygiene and safety protocols, meeting or exceeding all legal requirements. 
To discuss your individual needs and your desired outcome, please contact our team to arrange a free consultation. Although we prefer to meet our clients face to face, for your convenience we are able to conduct consultations and assessments by phone and email too.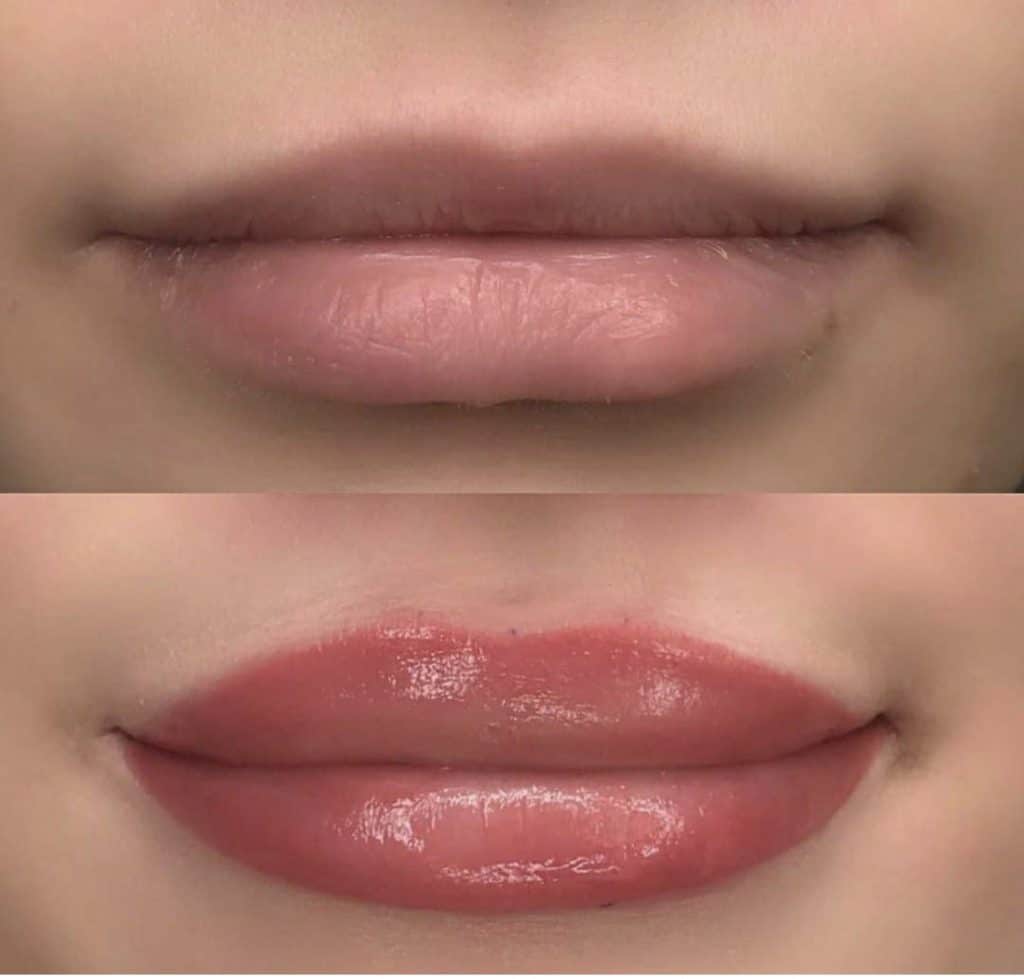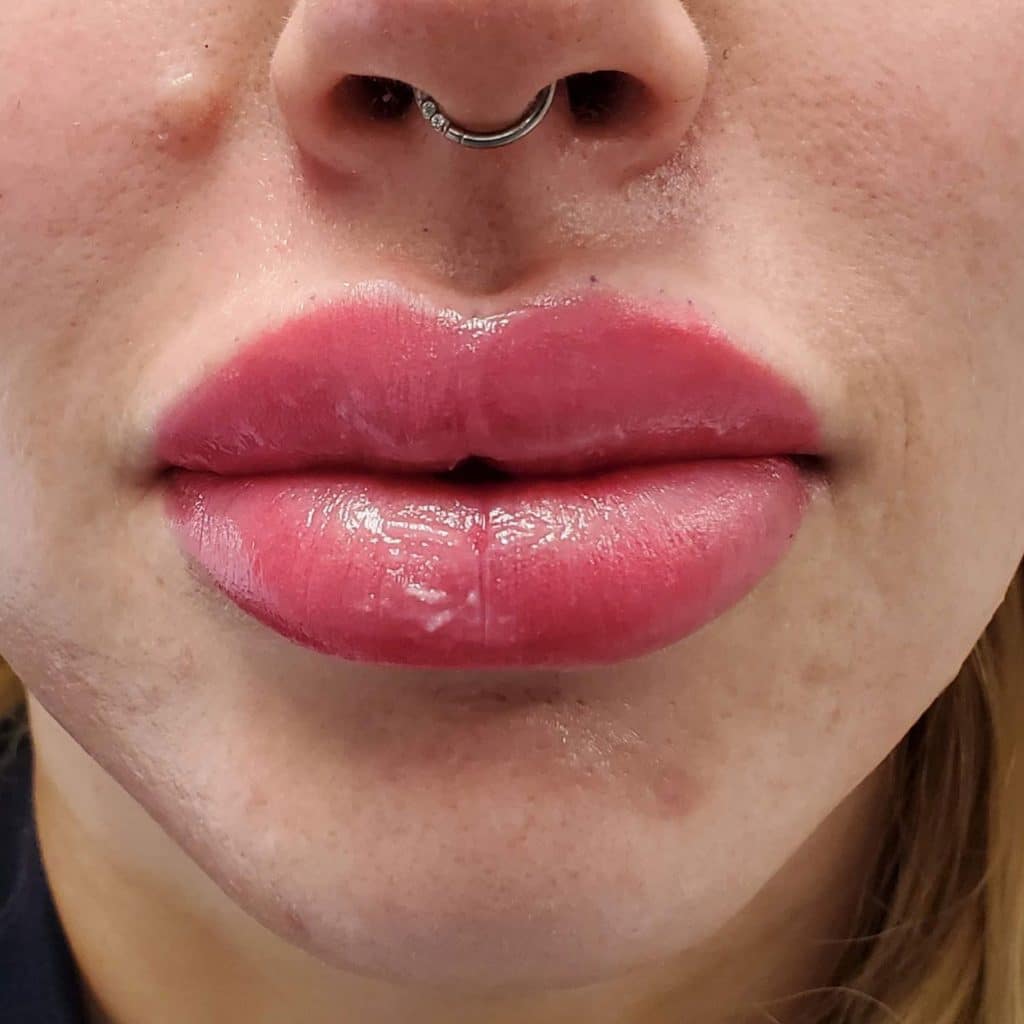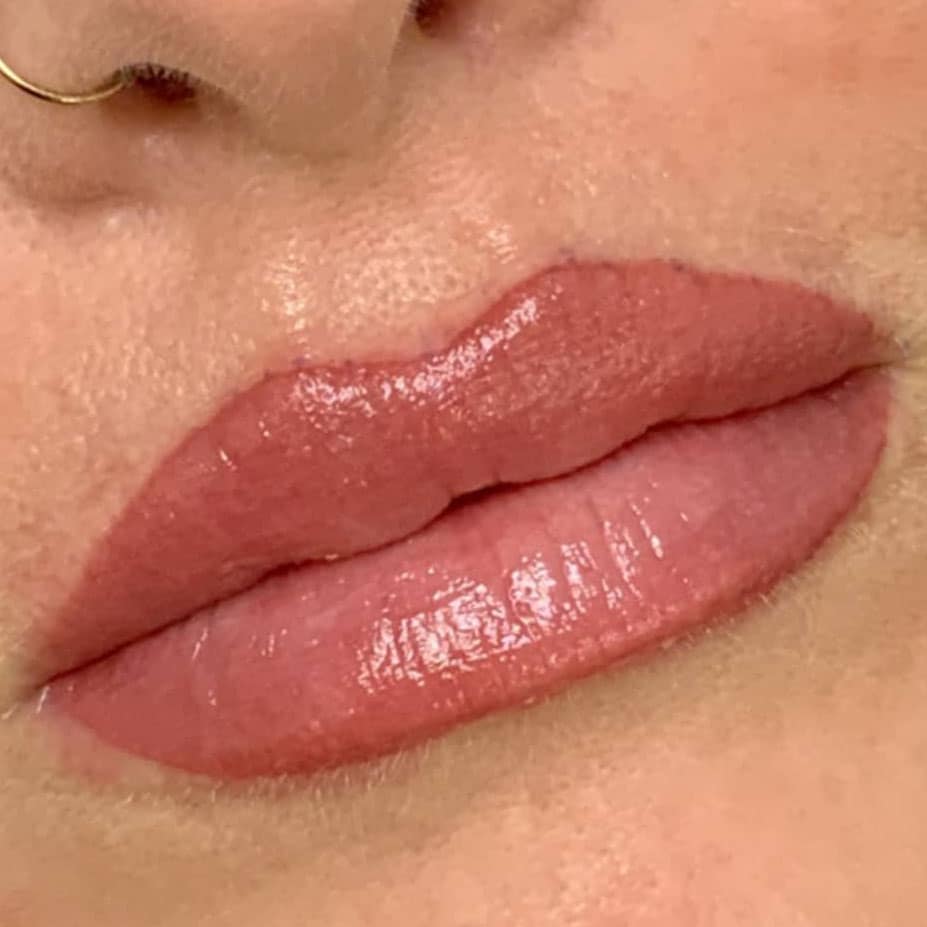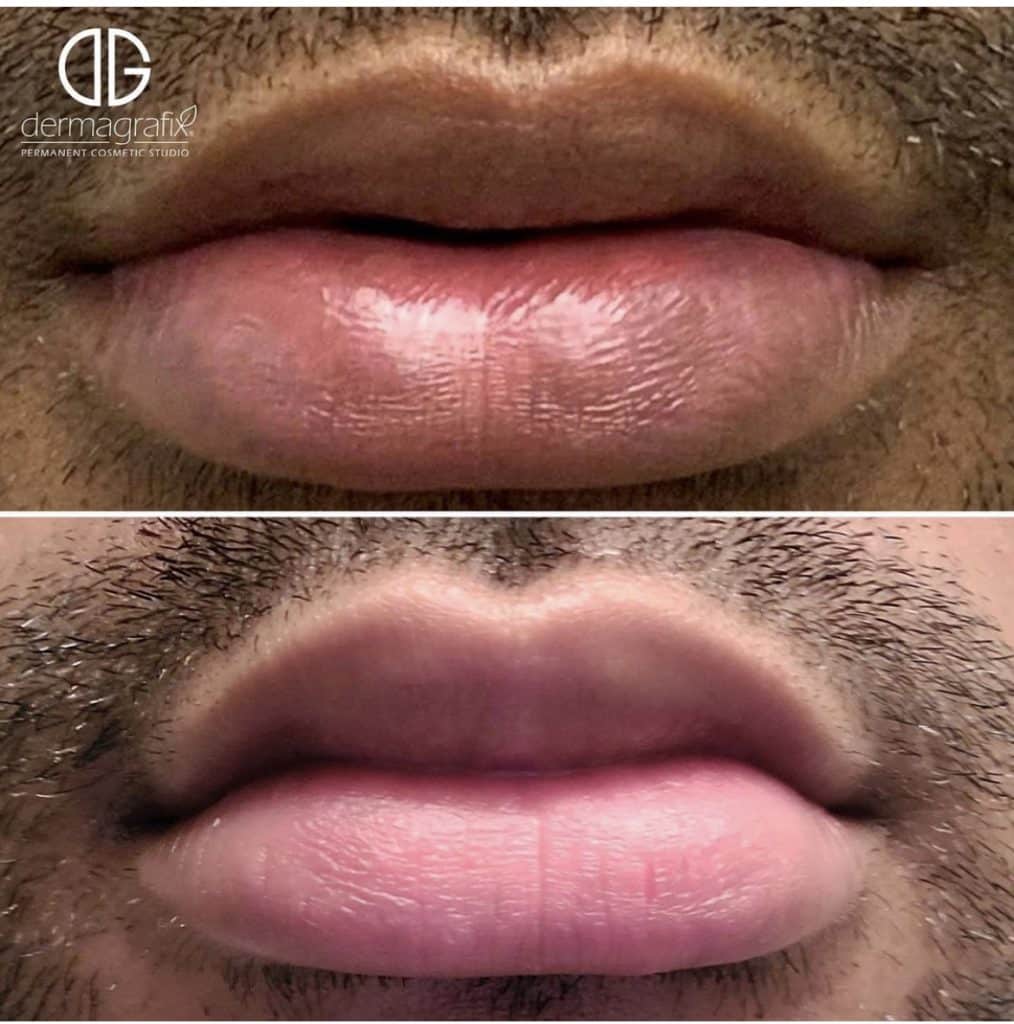 Lip Blush + Scar Concealment
The lip tattoo treatment is not painful, however, you may feel slightly uncomfortable. We apply a topical numbing cream prior to your treatment to avoid any discomfort and make sure to check on you throughout the procedure. 
We will map out your shape prior to beginning the treatment. However, at your consultation we will have a lengthy discussion about what shape you desire and what color you are wanting to achieve. Of course you have a huge input of what color and shape you want but we are also here to advise you on what we feel would suit you most.
What can I expect from my consultation?
At your consultation, we will spend time getting to know you a little bit more. Before your treatment, we would need to be aware of certain medical conditions, so we will require you to fill out a medical questionnaire. If something comes up, we will, of course, address the subject.
We will assess your skin tone, allowing us to choose the best pigment for your skin type. Your personal preference comes into it, but as skilled and experienced PMU artists, we will always give you our professional advice on which will suit you the most.
Next, we will discuss which treatment it is you want. What look you are trying to achieve, etc. So it is essential to consider this before you arrive for your consultation.
Once we have agreed on what best suits your facial shape, we begin the official process. We begin to draw/map out the makeup with a pencil so you can see how the shape looks on your face. Once happy, we will apply a topical numbing cream 20 minutes before we start the treatment.
Do You Offer Financing Or Offer Payment Plans?
Discover the Dermagrafix Experience