Scalp Micropigmentation For Scars
hair transplant and trauma scars
Despite significant improvements in recent years to the ways hair restoration can be performed, scars remain an inevitable by-product of a hair transplant procedure. While the best physicians are able to minimize scar tissue and promote more efficient healing, a scar is part of the natural healing process and cannot be avoided entirely.
Scalp micropigmentation is commonly used at Dermgrafix to hide this legacy of surgery. We are often approached by men who have found their confidence is affected by the presence of these scars, a problem experienced most often by those who have had multiple surgeries, or have continued to lose their hair and are finding it more difficult to cover their scars.
Our scar camouflage procedures typically take place over 2-4 treatment sessions. The duration of these sessions depends on the nature of your scar tissue, and it is important to note that as scars retain pigment in a less predictable fashion than undamaged skin, your treatment plan will remain flexible as we assess your pigment retention after each individual session.
Using scalp micropigmentation, we are usually able to conceal scars by at least 60%, and in some cases we achieve a camouflage of up to 90%. There are many factors at play that ultimately determine how successful your outcome will be. We discuss these factors with you in detail before your treatment begins.
WHAT TYPE OF SCAR DO YOU HAVE?
Different scar patterns require different processes to achieve maximum camouflage. These are the scars we are able to work on:
FUT scars, commonly referred to as 'strip' scars. These are usually a single line scar per surgery at the back of the head
FUE scars, known as 'dot' scars. These are clusters of small scars, usually at the back of the head but sometimes at the sides behind the ears
'Plug' and 'cobblestone' scars. These are typically the result of dated hair transplant methods, poor technique or an inadequate healing process
Scars from other head trauma or neurosurgery
Each scar type presents its own unique challenges, so it is important to find a scalp micropigmentation technician who has extensive experience in scar camouflage for the best treatment outcome. At Dermagrafix, all our technicians are impeccably trained and hold themselves to the very highest standards at all times.
For an assessment of your scars and to find out what options are available to you, contact our team. It would be helpful if you have photos of your scars available so we can provide the most accurate advice for your individual circumstances.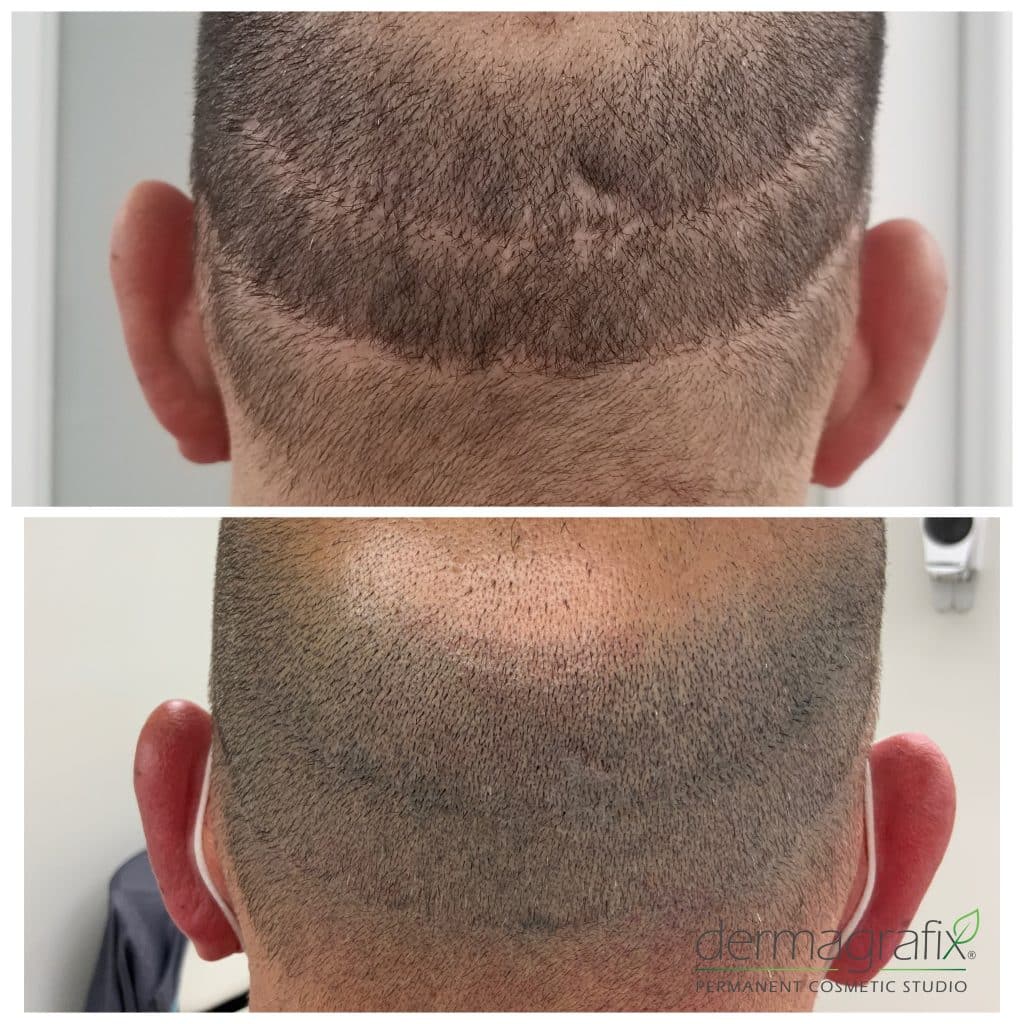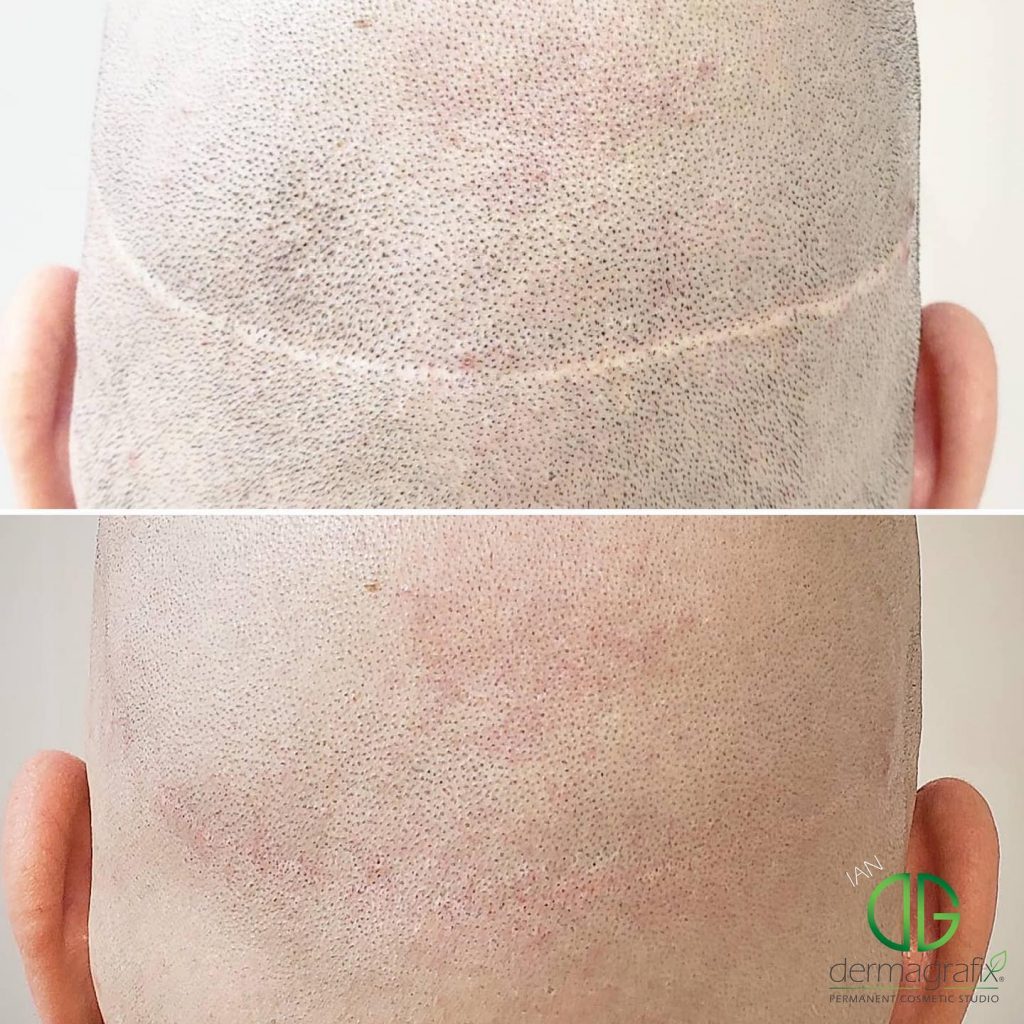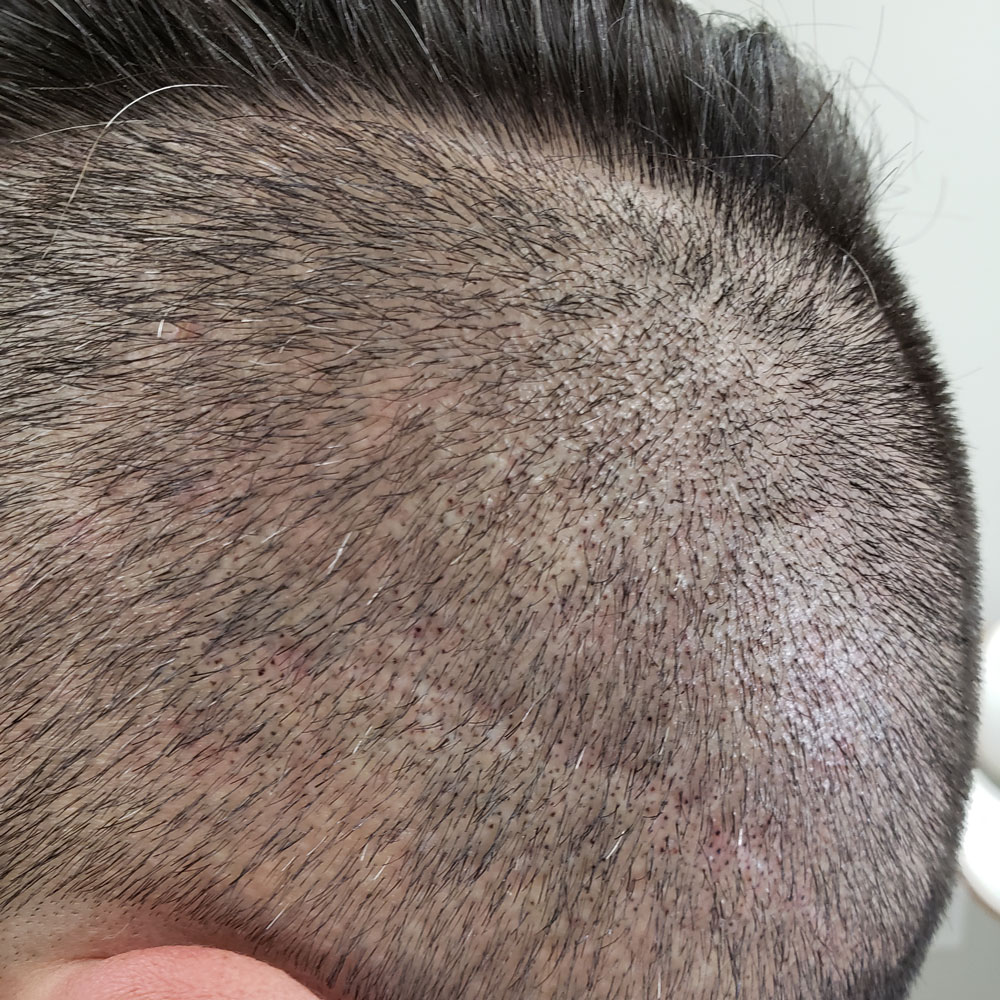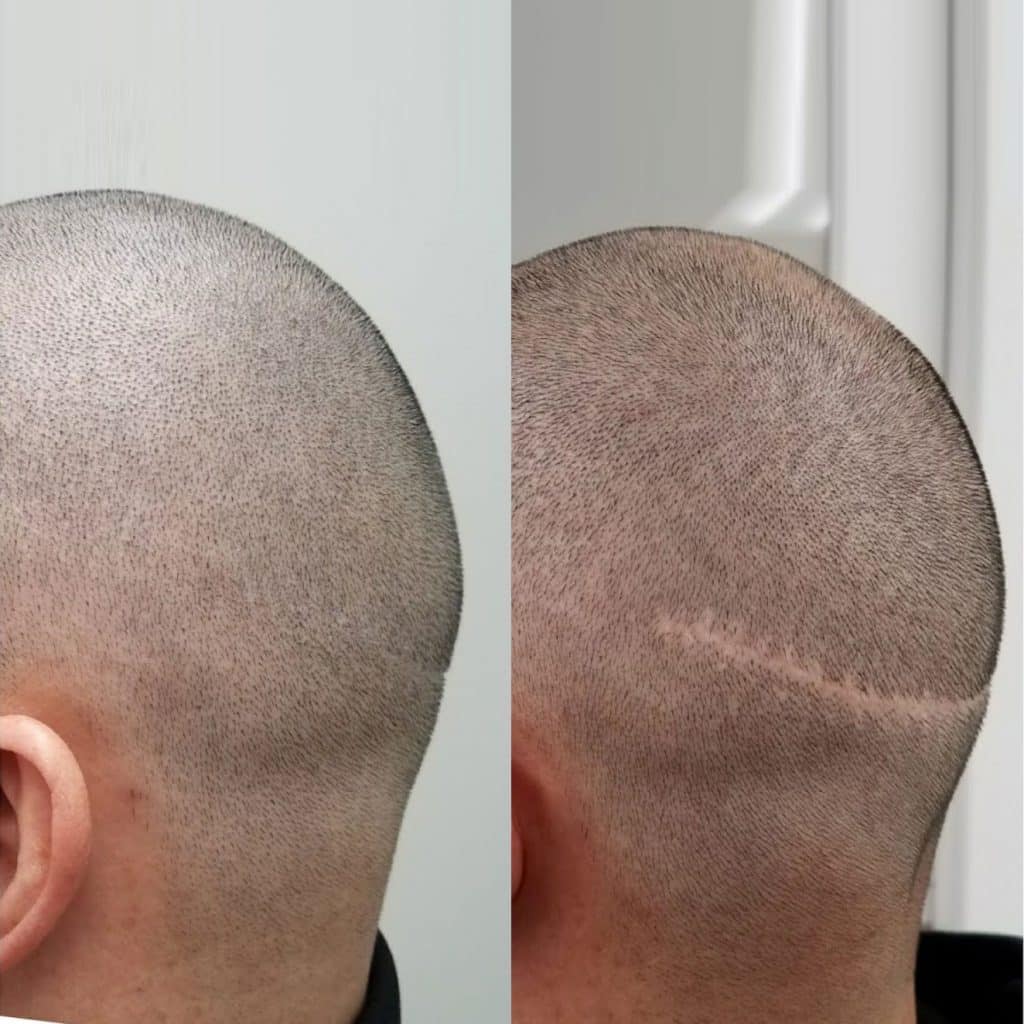 Discover the Dermagrafix Experience