Evolution Training Class(16 HRS.)
$1900 or Live Stream 8 hrs. / $599
This is the only course designed to supplement your training to firm up your foundational understanding. If you are lacking in any area this is the class to evolve your skill set, your outcomes and your performance. Prior to class, Valerie will evaluate your skill and hone in on areas you want to master. A detailed breakdown with demonstration and live models are all part of a comprehensive understanding. Bring your own machine and needles for this two-day, information packed, group class. Live Stream: Interactive class involves Day 1 ONLY of the full class (8hrs.)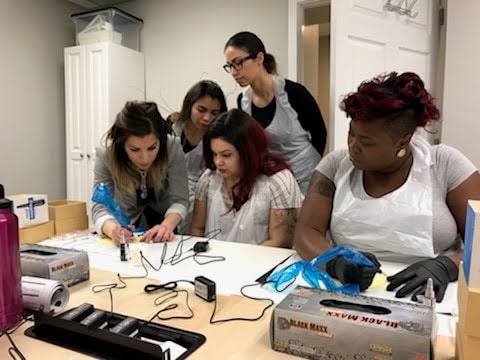 SIMPLE 3 STEP ENROLLMENT PROCESS
Step 1: Complete Enrollment Form
We need to know a few details regarding your enrollment into the course. In order to complete a full enrollment you are required to complete this form before registering payment and booking your seat. Your submission of enrollment fees are non-refundable and are an indication that you acknowledge the enrollment process. If you require any information or guidance regarding the application process please feel free to contact us.
Step 2: Pay Enrollment Fee
This course offers a live stream as an alternative to the full course, you can purchase either course with or without the Lumi Machine.
Step 3: Booking Application