Scalp Micropigmentation For Alopecia
the only permanent, guaranteed solution
Alopecia can be a distressing condition to live with. Sometimes aggressive and frequently recurrent, our clients report feelings of anxiety and a lack of confidence, affecting their day to day lives in many different ways.
At Dermagrafix we recommend and provide scalp micropigmentation as a treatment option in most cases. This is because there is no cure for alopecia, and SMP remains the only option that provides guaranteed, long lasting results. Where traditional remedies like immunotherapy, corticosteroids and minoxidil have failed, scalp micropigmentation may provide the relief you've been looking for.
SMP does not 'cure' alopecia. Instead, our clinic provides highly effective cover-ups for its primary symptom of hair loss. Suitable for both men and women, scalp micropigmentation creates either the appearance of a full head of shaven hair, or a 'thickening' effect on your remaining hair to assist with the concealment of bald patches and thinning areas.
People with alopecia require a specialist scalp micropigmentation technician, because the way the skin retains pigment is often very different to those without the condition. For this reason, it is important to research your options carefully to ensure your chosen artist has the knowledge and experience you need.
WHAT ALOPECIA TYPES CAN WE TREAT?
There are many different types of alopecia, most of which can be treated with scalp micropigmentation, as long as your treatment plan is tailored accordingly. At Dermagrafix we treat the following alopecia cases:
Alopecia areata (patchy hair loss)
Alopecia totalis (total loss of head hair)
Traction alopecia (hairline hair loss caused by pulling)
Alopecia barbae (patchy beard loss)
Scarring (cicatricial) alopecia
Androgenetic alopecia (genetic hair loss)
We customize every alopecia camouflage treatment to suit the needs of each clients individual circumstances. For example, in some cases involving clients with alopecia areata, we may recommend that your entire scalp area is treated. This depends on whether or not your patches of hair loss are likely to change shape, size or position in the future. 
In some cases we may ask you to seek professional medical advice to ensure there are no underlying causes first, although we can usually proceed based on a thorough understanding of the history of your symptoms and any medications you are taking.
For advice please contact our team. We are more than happy to answer any questions you may have.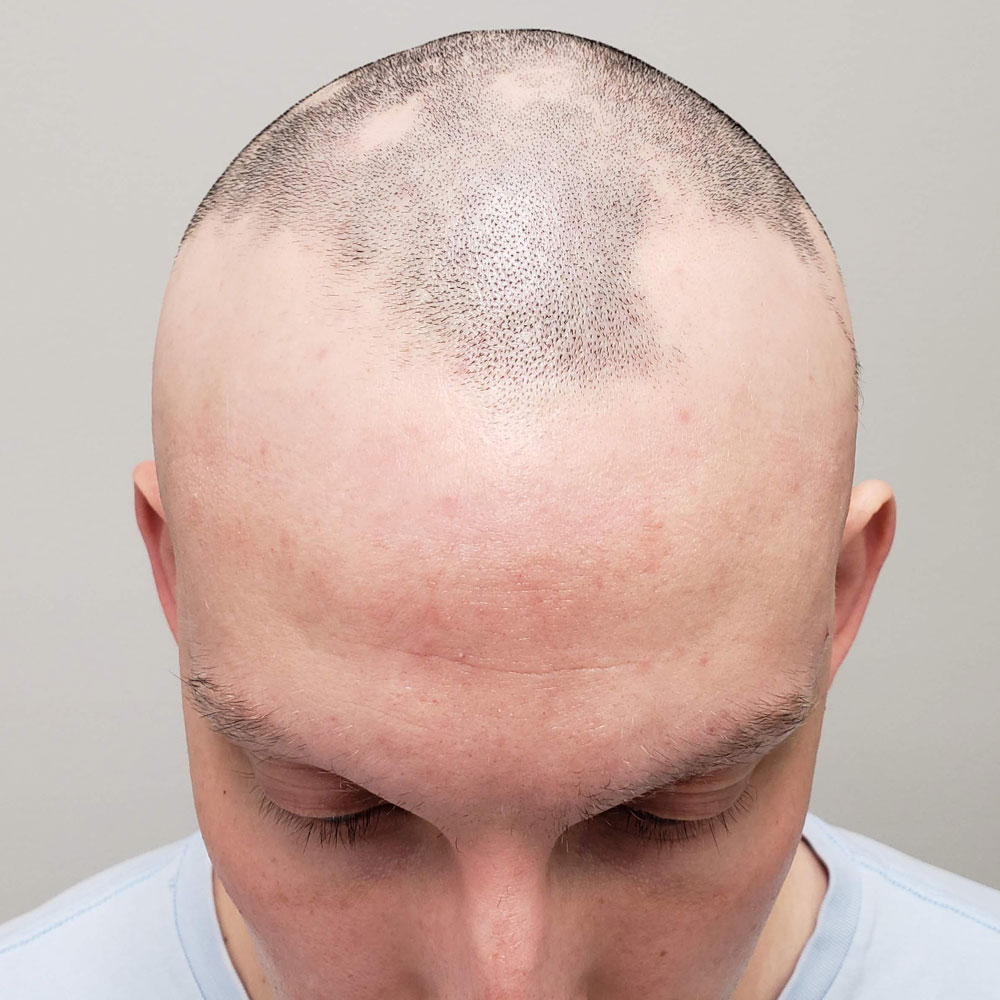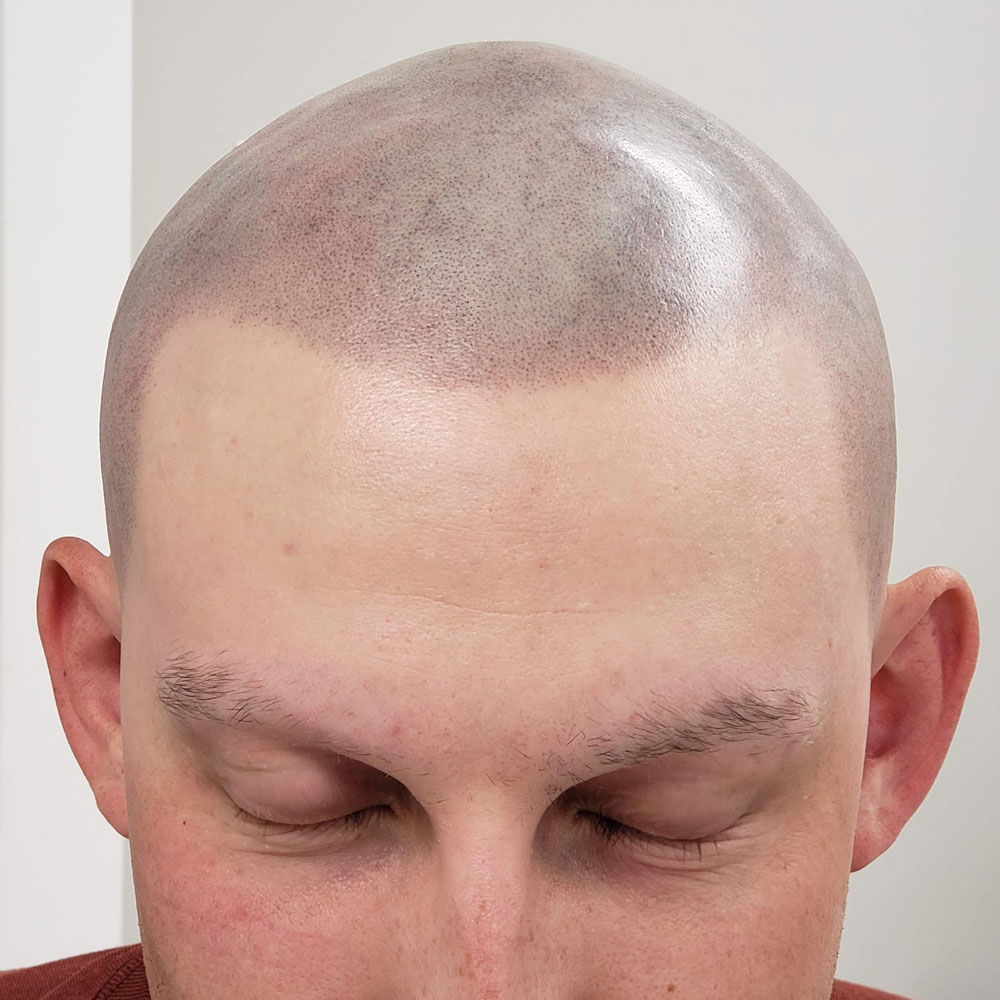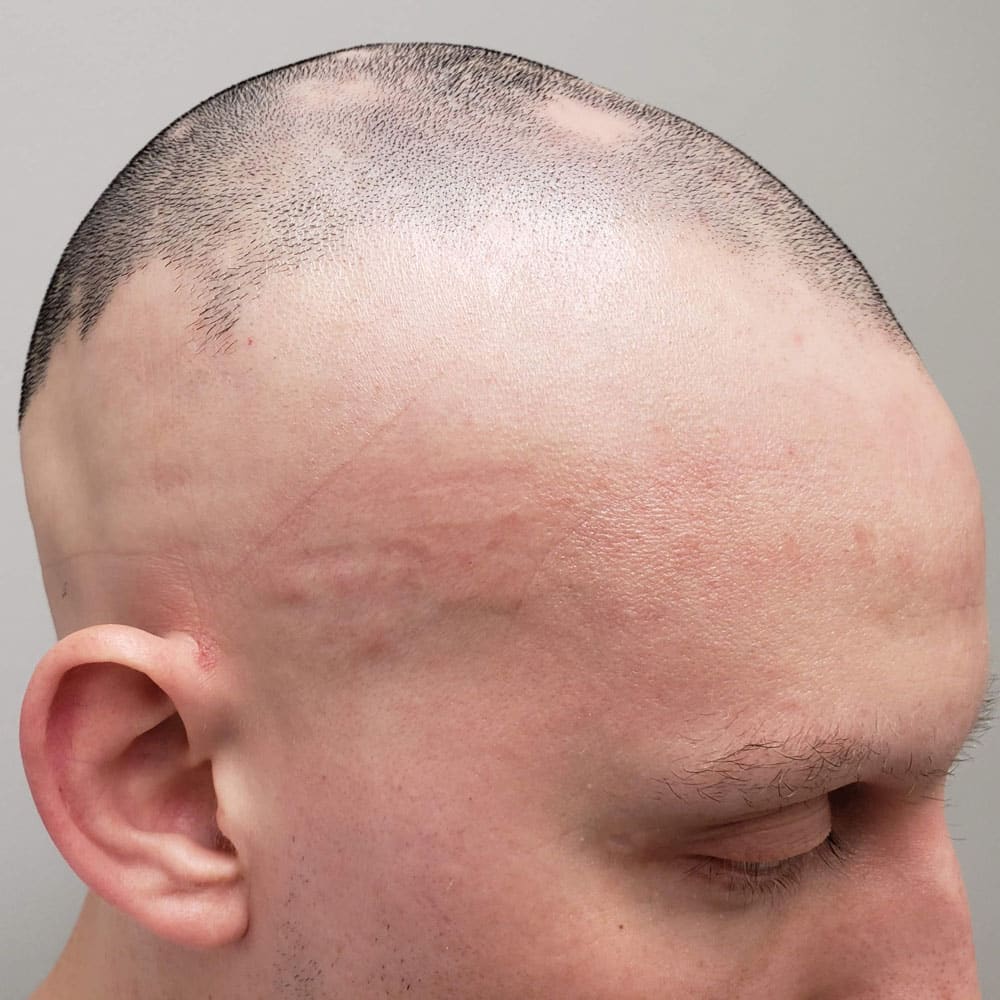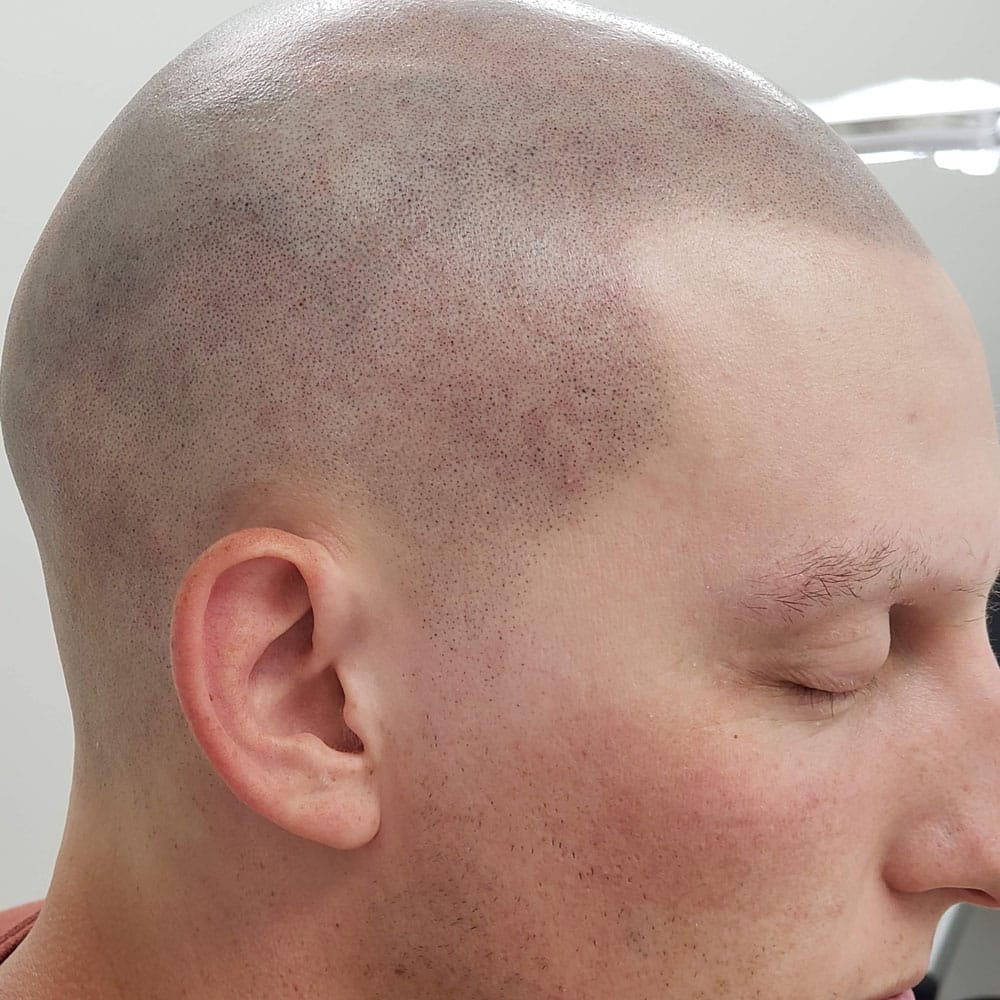 Discover the Dermagrafix Experience